Check out some of the best books for everyone on your list this holiday. Whether your recipient is a creative type or bibliophile, you are sure to find something for everyone below.
*Bonus* Scroll on for even more books and additional items in the creatives category!
Post contains affiliate links
For Everyone
Ripley's Believe it or Not: A Century of Strange
Ripley's Believe it or Not books aways make great gifts. This year they are celebrating 100 years of strange with the 15th book in their Believe it or Not series. Read thousands of weird but true facts and stories from around the world, complete with full colored illustrations. The book also has that great eye popping cover you know and love of the Ripley's books.
..:: PUCHASE ::..
Children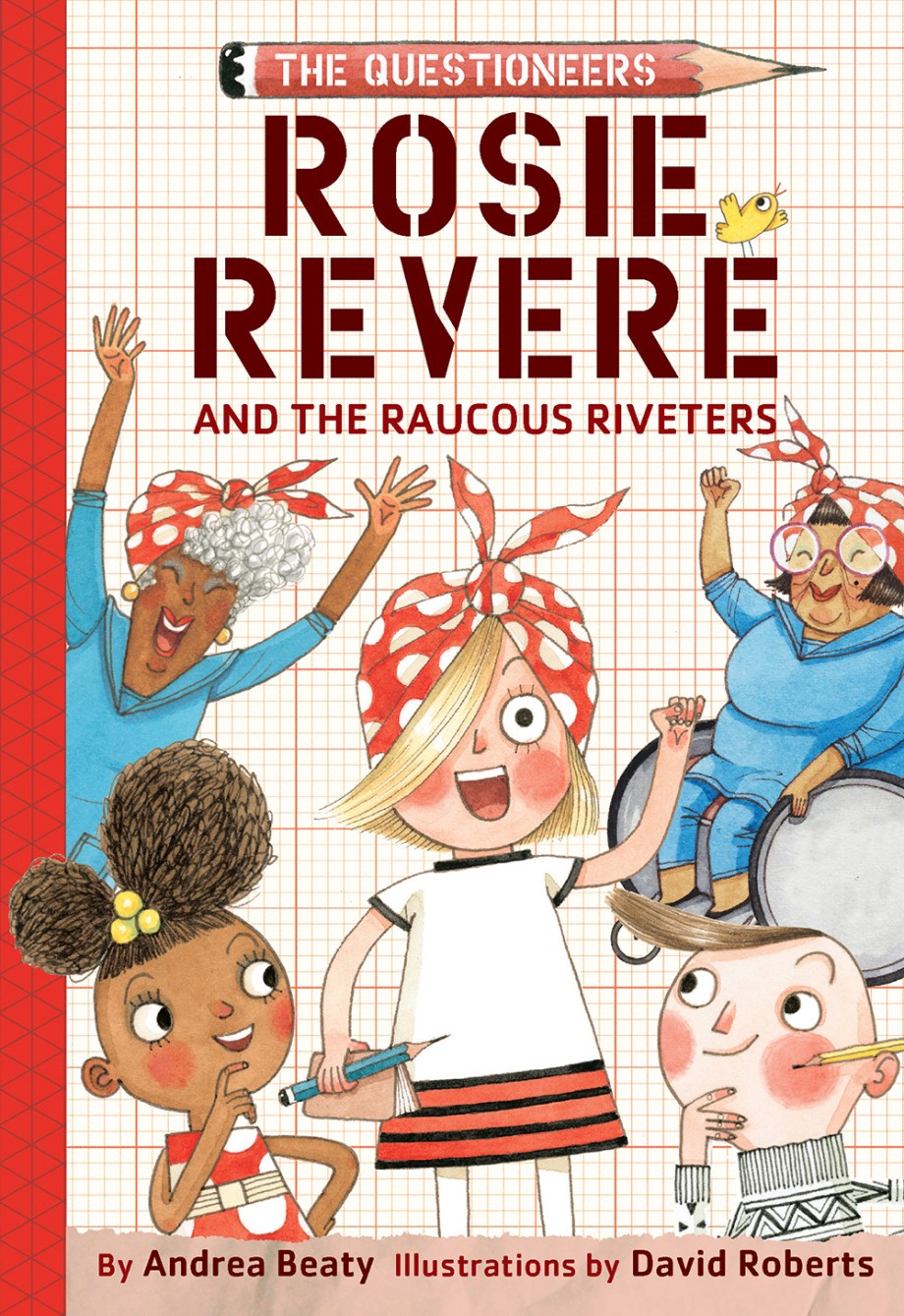 The Questioneers: Rosie Revere and the Raucous Riveters
Rosie Revere and the Raucous Riveters is the first book in The Questioneers series for ages 6-9. Rosie's aunt and her friends are a group of women who built airplanes in WWII, but now they are looking to invent something new and they know Rosie is the perfect engineer for the job! This is just one of many STEM books that teach younger ones that they can do absolutely anything they put their mind to.
..:: PURCHASE ::..
The Turnkey of Highgate Cemetery
Set in London in WWII, this middle grade book is beautifully written and deserves an entire series. Flossie is the turnkey of Highgate Cemetery; one of the Magnificent Seven cemeteries in and around London. Her job as turnkey is to tend to those at rest in her cemetery. However, the noise of the war makes that a bit difficult. When Flossie stumbles upon a mysterious soldier carrying an object able to be used in both the living world and twilight world, she and her fellow turnkeys have to figure out the mystery that threatens to destroy their final resting places before it's too late.
..:: PURCHASE ::..
This Little Scientist
A Discovery Primer
This adorable board book teaches your littles about the men and women who changed the world through science. Highlighting 10 memorable scientists through out history with age appropriate facts and the absolute cutest illustrations.
..:: PURCHASE ::..
Hello Knights!
Hello Knights is a playful board book all about unexpected friendships. This book introduces "next step" concepts, such as opposites, in a hilarious way that will have little ones roaring like dragons with laughter.
..:: PURCHASE ::..
Hands Off My Stickers! A Sticker Collection Book
Pipsticks Stickers and Workman Publishing recently released a sticker collection book that will speak to any child of the 80's who obsessively spent hours categorizing their massive sticker collection. This binder even includes a few stickers (puffy ones for the win!)to get you started, glossy fold out pages, and holographic storage pouches for those favorites that you want extra protection for.
The Kids Awesome Activity Book
This kids activity book is filled cover to cover with plenty of games, puzzles, mazes, stickers, and even a huge pull out poster to color that will keep your kids creatively busy for hours. Perfect for road trips and rainy days, your kiddos won't be able to put this one down.
..:: PURCHASE ::..
Kawaii Doodle Cuties
This cute book teaches any age how to draw kawaii cuties from all around the globe. Youtube artist Pic Candle will teach you how to draw adorable food, animals, and object characters from every country in the world.
The simple,
step-by-step illustrations and instructions
make drawing these characters perfect for beginner artists or anyone who wants to add a heaping spoonful of cute to their art.
..:: PURCHASE ::..
The Art of Doodle
Words
In The Art of Doodle Words, YouTube artist Sarah Alberto shows you how to combine hand lettering and carefree doodles into your own artwork.
Whether you're drawing a word like
cold
or
love
or
idea
, Sarah will show you how to
transform it into doodles
using super-cute sketches and simple lines. A basic word becomes an adorable illustration. Sarah will also teach you how to
work in reverse
, starting with a doodle and turning it into a cute illustration of letters and words.
..:: PURCHASE ::..
Decorative Tile Art Kit
Create beautiful tiles to use around the house as coasters, trivets, potted plant pads, or just as simple decorations.
Decorative Tile Art
has all the information you need to complete four tiles. You will learn techniques for creating
patterns that simulate stone
,
watercolor
, and many other intriguing materials. The 48-page guide book is fully illustrated, providing
step-by-step instructions for 10 patterns and techniques.
..:: PURCHASE ::..