Check out some of the best games and toys this holiday season, perfect for family game night and keeping those little ones busy on cold, rainy days.
Post contains affiliate links. Products have been provided to Simply Nerdy Mom to help facilitate this guide.
Kids First Coding & Robotics
This coding and robotics set for ages 4+ includes everything you need to build and code your very own robot. Perfect for both the classroom & at home. Kids will love building their little robot and programming him to perform fun and cute actions all on their own. There are 6 different story lines included that do not require any apps or smart devices to play. It's no surprise this learning toy is a Parents Choice Gold Award Winner.
..:: PURCHASE ::..
Playmobil Aquarium
This 112 piece set which is able to be filled with real water is not only fun for kids to build, but they will love playing pretend as their Playmobil characters take a trip to the aquarium to see seals and fish. This building set can also be expanded upon with additional Playmobil Aquarium sets. Your child will have hours of fun with pretend play.
..:: PURCHASE ::..
Snap Circuit Bric Structures
With over 200 parts, this Bric Structures set will keep your kid busy for hours as they can build over 20 different projects. This takes block building fun to the next level by teaching them how to build circuits and make elements of their buildings light up. The set includes a full color instruction booklet and if even fun for adults!
..:: PURCHASE ::..
HABA Kullerbu At the Construction Site Play Track
This adorable wooden construction track from Haba, will keep little ones busy for hours. Includes two construction vehicles. It's very easy to put together and can be combined with other Haba Kullerbu tracks.
SpecDrum
SpecDrum is a flat, roll up drum kit that gives all the sounds of a real drum kit, in less the space! This color coded kit comes with sticks, foot pedals, headphones and a music book. We love that you can plug it into an outlet with a USB cord so batteries aren't really necessary, but can be used when going places. Perfect for beginners, you can play and practice absolutely anywhere.
..:: PURCHASE ::..
Stomp Rocket
What kid doesn't like setting off rockets in the backyard? Stomp Rocket comes with 3 stunt planes that do loops, glides, soars, and does crazy tricks. Adjust the angle of the launch with the adjustable stand and you can change how your plane flies either into or with the wind. No batteries needed and it gets your kids outside, active, and having fun without the use of devices. It's a Win/Win!
..:: PURCHASE ::..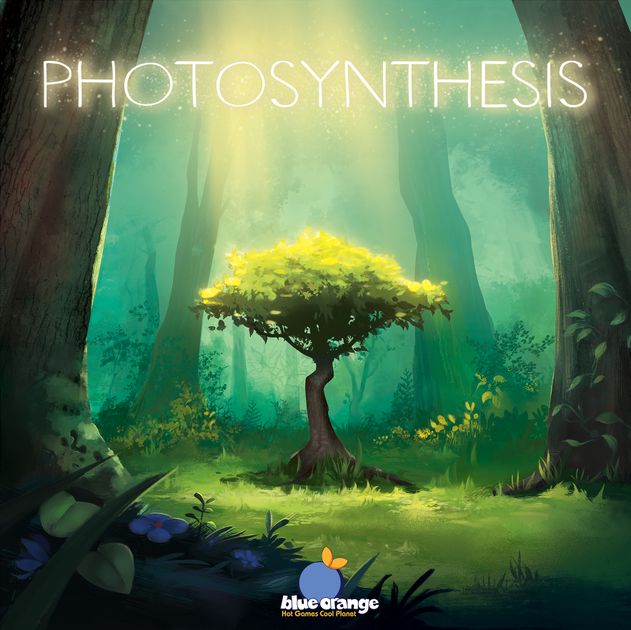 Photosynthesis
Photosynthesis is a beautiful fully colored strategy board game. Initially, it looks much harder than it actually is and is perfect for ages 8 and older. The object of the game is to grow your tree from a seedling onto full bloom and then rebirth. Earn points as your leaves collect the energy from the suns rays. The strategy in this game is to choose where to plant your seed wisely, as trees planted in shaded spots will not grow the same and not collect as many points. Not only is it fun, but believe it or not, your kids are also learning!
..:: PURCHASE ::..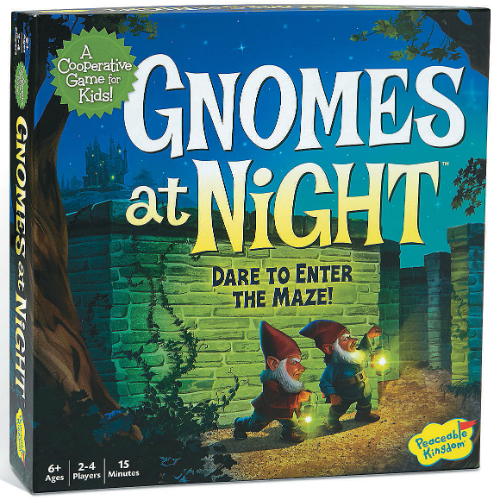 Gnomes at Night
Gnomes at Night is an adorable cooperative board game for ages 6 and older. The object of the game is to work together to move your connected gnomes through the castle to find all the hidden objects before time runs out. The paths are different on each side of the board and range in difficulty. It's an effective way to develop communication skills and team building.
..:: PURCHASE ::..
ITZI
This family friendly party game will have you working your brain to find the right words. This fun, fast paced party game is simple to learn and great for all ages. You have two decks of cards; one clue deck, and another color, object, and letter deck. There are various ways to play, but the object is to shout out an answer to the clues using only the letters on the second deck.
..:: PURCHASE ::..
Great Pretenders Play Pretend Costumes
Little ones love playing dress up, and Great Pretenders has an amazing line of dress up clothes for both boys and girls ranging from super heroes, to princesses, fairies to knights, and much more. These costumes are very well made and will last years and can be passed down. They also make beautiful, original Halloween costumes. In addition to the full costumes and accessories, Great Pretenders also sells a line of color your own capes and aprons.
..:: PURCHASE ::..